ZX-130 Automatic Cartoning Machine Pharmaceutical Blister Medicine Cosmetic Toothpaste Boxing and Packaging Cartoner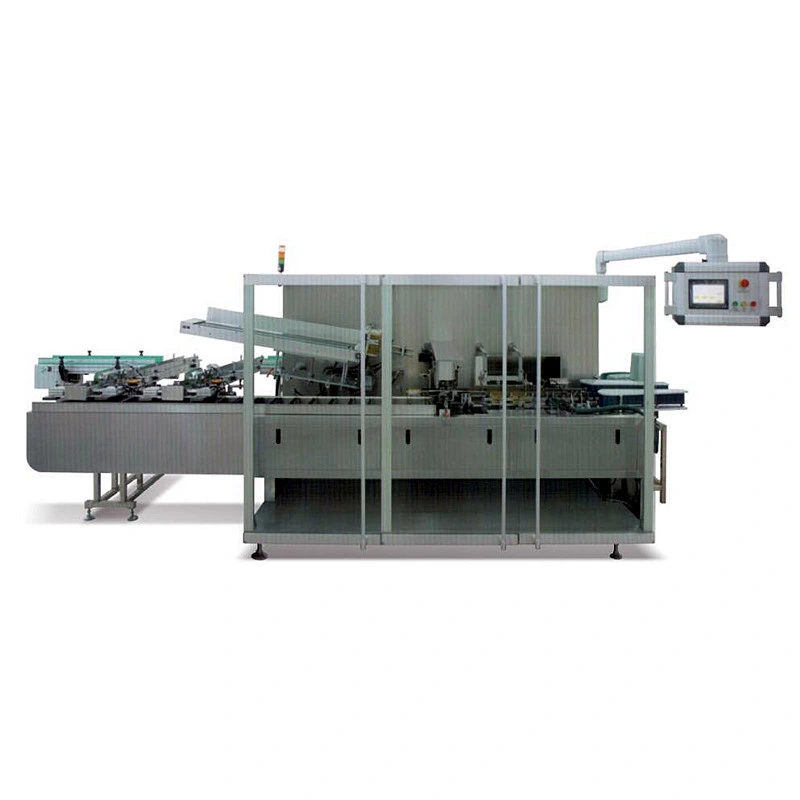 Multi-functional cartoning machine is suitable for the medicines of aluminum-plastic plate, round bottle, bottle of the opposite sex, food, school supplies, health care products, toys, cosmetics, auto supplies, toothpaste, paper towels, office supplies, hardware, household paper, poker and similar items such as box packaging, can automatically complete the manual folding, open cartons, boxes, printing batch number, seal boxes, etc.
The machine adopts PLC to control the photoelectric monitoring of each part of the movement, the operation of the automatic removal of waste unqualified items, such as abnormal, can automatically stop the machine and show the reason, in order to timely troubleshooting, the machine can be used alone, can also be used with the blister packaging machine and its hot sol device or other equipment to form a complete set of production line.
Technical parameters

:
Encasing Speed
30-80box/min
Box Quality Requirement

250-350g/m2

(according to customer request)

Box Dimension Range

(55-200)mmX(14-90)mmX(13-65)mm

can make special design as customer request

Compressed Air Working Pressure

>=0.6mpa
Air Consumption
20m3/h
Power Supply
380V 50Hz
Motor Power
1.5KW
Machine Dimension
3800X1100X1900mm
Machine Weight
1500KGS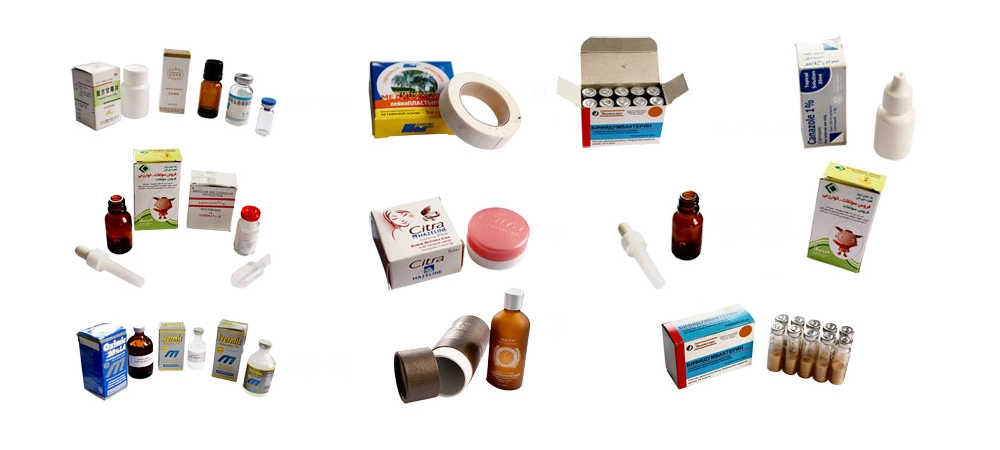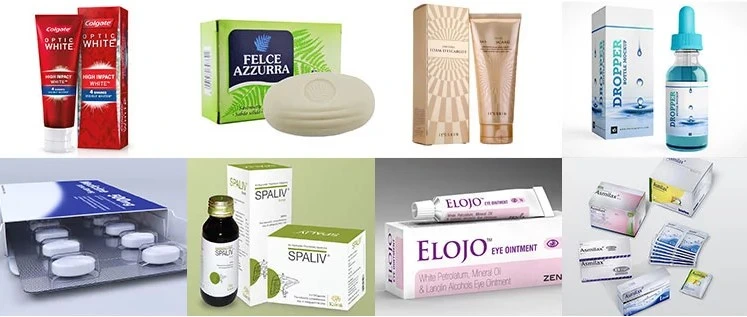 Pharmaceutical Industry: Medicine Plate, Oral Liquid, Bottle, Vials, Bagged Granules, Paste, Ointment, Aerosol, etc.
Food Industry: Ice Cream, Egg Rolls, Bread, Biscuits, Eggs Pie, Bagged Coffee/Tea, Seasoning Bags, Milk Powder, etc.
Daily Industry: Toothpaste, Soap, Cosmetics, Facial Mask, Face Cream, Shoe Polish, Lipstick, Mosquito Coils, Fireworks, etc.
Hardware Electrical: Bearings, Energy-Saving Bulbs, Bulb, Switches, Sockets, Relays, Chargers, etc.
Auto Parts Industry: Spark Plugs, Filters, Piston Rings, Brake Pads, Car Bulbs, Automotive Electrical Appliances, etc.
Plastic Industry: Cling Film, Fresh Bag, Disposable Film Gloves, Plastic Products, Condoms and so on.
Entertainment Industry: Pens, Stapler, Staple, Indonesian, Glue, Modified Liquid, Poker, Puzzles, Toys, Handicrafts, Gifts, etc.
Living Paper: Paper Towels, Sanitary Napkins, Pads, Make-Up Cotton and so on.

FAQ:
Q: Can we put three bottles in the same box and make sure there are three different flavors in the three boxes?
A: If the size of the bottle and the size of the box are reasonable, this can be achieved.
Q: Can we use glue at the last step?
A: Yes, you can.
Q: Can three and six boxes be packed in one machine?
A: That's OK. But the price will be a little higher.
Q: Can I add the leaflet?
A: Yes, but you need to pay more for the leaflet.
Q: Why is the dust cover of cartoning machine different from the eyedrops filling machine?
A: Because eyedrops filling machine is a medicinal machine, must use 304 stainless steel, instead of medicinal machinery, aluminium alloy can be selected because of its beautiful appearance.
Q: How to adjust the cartoning machine?
A: If the material is exactly the same, you just need to adjust the length and width of the place where the box is placed. If the material is different, you need to change the tray.
Q: How much is the dustproof cover of the cartoning machine?
A: Abou USD1500.
Q: If the product size is different, do we need to change the mould?
A: Yes, you should change the mould.
Q: How many boxes can the machine pack per minute?
A: It depends on the machine. Different machines have different speeds.