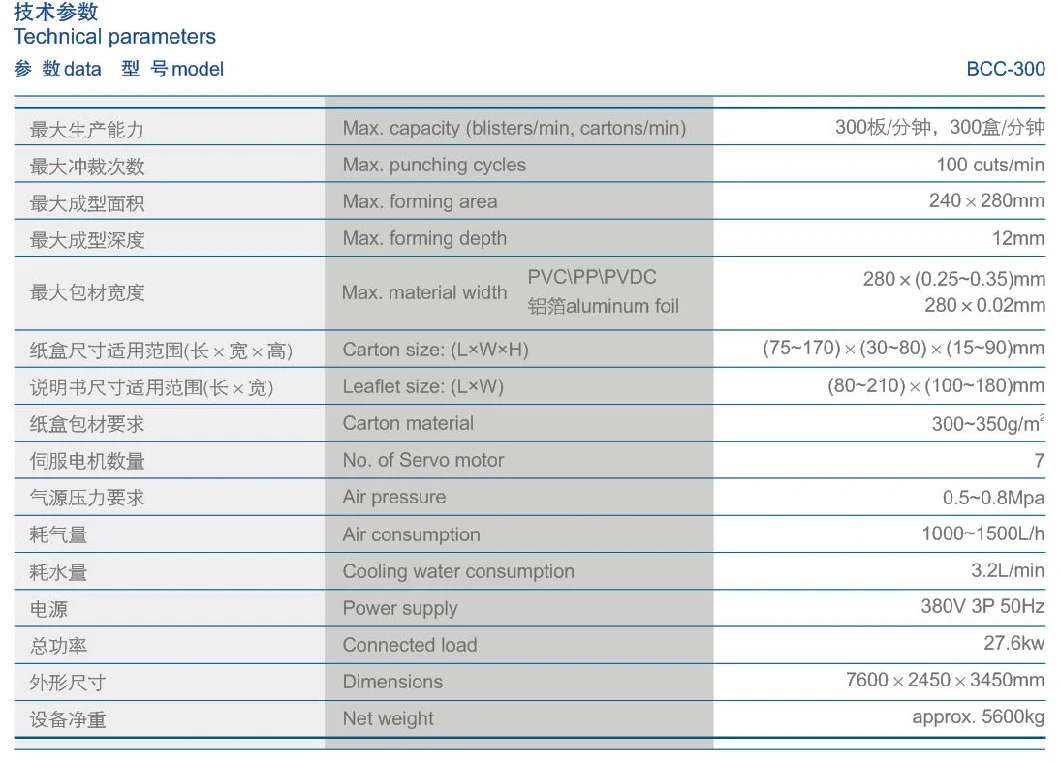 Functions and Advantages
Balcony-style and modular design complied with GMP, easy to clean and maintain the machine.
A full servo control system is used on the blister packing module, which achieve the machine smooth running, low noise, rapid format change-over and adjustment.
The three-zone contact heating plates allow individual temperature settings to suit any PVC film in use.
The machine can operate with video camera inspection and reject system(option). Misfilled blisters are rejected automatically after punching station.
Cold/heated coding and perforating station with quick coding change-over device.
Servo-controlled indexing function ensure precise transmission and positioning of the blister pockets relative to the punch.
High speed multiple-stroke punching design offers the high productivity and saves packing materials.
Multi-lane blister magazines (up to 3) followed up product chain are controlled by servo motor, which make feeding of blister reliably.
Design of central size adjustment with mechanical digital displays, easy to quick format change over.
Automatic detection and overload protection system, with alarm, fault display and overload automatic stop.
Combining the blister and cartoner modules in one productive unit, which enhanced stability of blister transfer and greatly reduced the packaging line space.
Blister transfer: picking-up - rejection - stacking - counting & feeding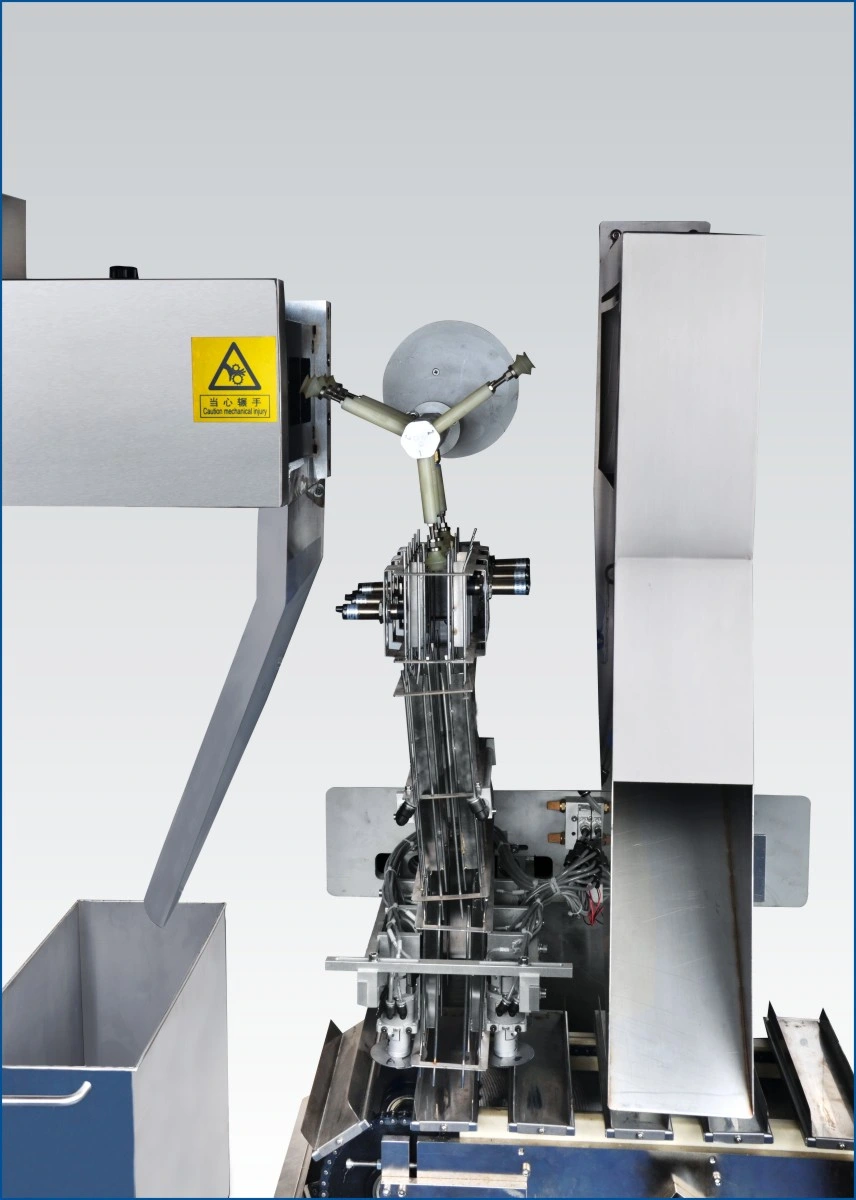 Product checking device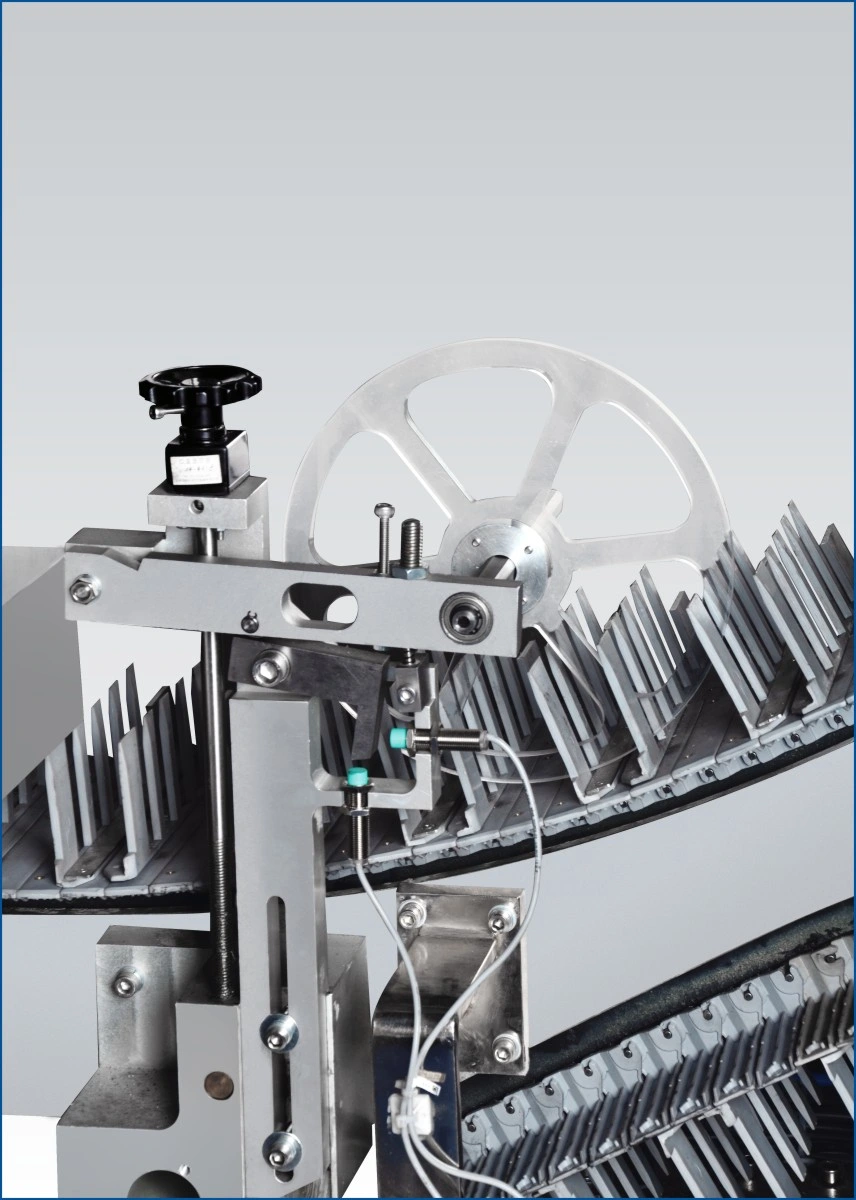 GUK Leaflet folding unit(Optional)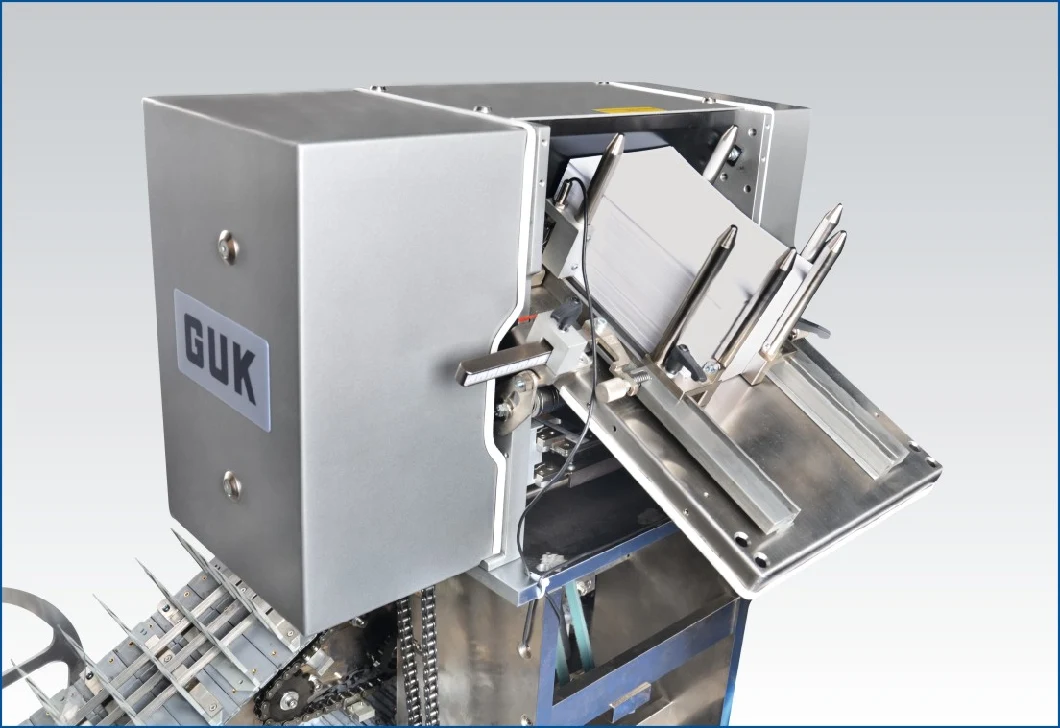 Carton feeding and opening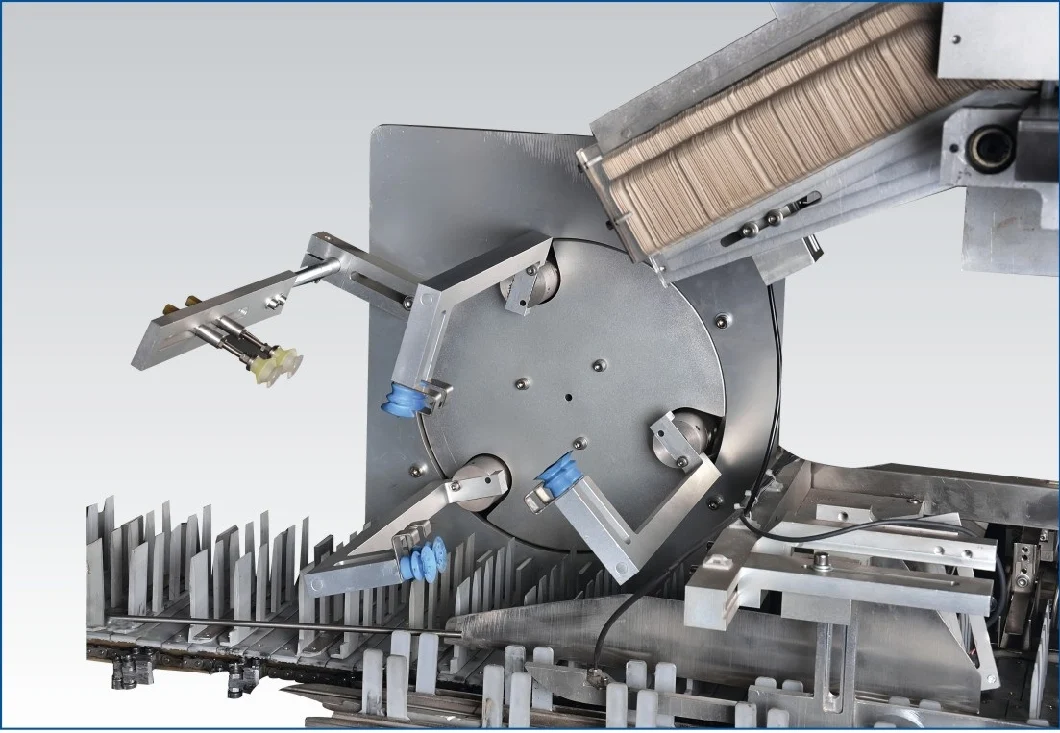 Hot melt sealing(Optional)